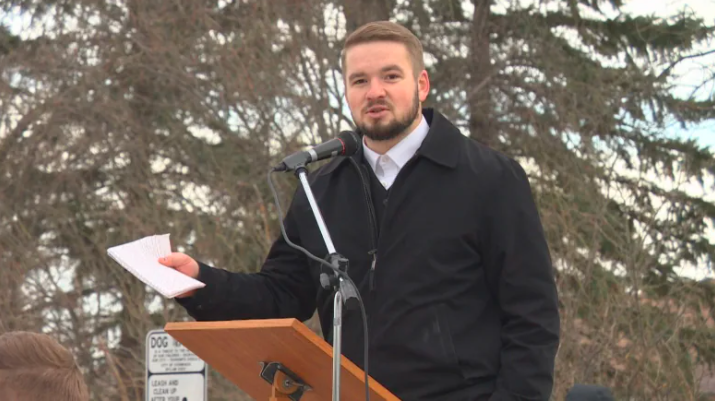 A Manitoba pastor who has openly defied provincial public health orders was arrested Monday evening in Steinbach Man., the Church of God confirms.
"We ask that Christians would pray for Tobias' strength, wisdom, and release, as well as for his wife and sons," said Pastor Heinrich Hildebrandt in an email to CBC News.
Tobias Tissen, a pastor at the Church of God Restoration near Sarto Man. in the RM of Hanover, was the subject of an arrest warrant issued earlier this summer for violating public health orders. Hildebrandt said the arrest was in connection to the outstanding warrant, but did not elaborate.
A Twitter account in Tissen's name posted an update Monday evening stating "Tobias will be kept in custody overnight, and is scheduled to appear before a magistrate tomorrow, where he will most likely be asked to sign conditions to obtain his release."
Over the the past year, Tissen and his church have received fines for violating in-person gathering limits.
Tissen is also part of a group of seven rural Manitoba churches fighting the legality of the health order in court.
CBC has reached out to the RCMP to confirm the arrest and is awaiting a response.